Meet Our Corporate Partners
The firms listed here are supporters of OACUHO and our members. As an organization, we are grateful for their ongoing support.
Please take the time to learn more our Corporate Partners and discover how the products and services they offer may benefit you and your institution.
---
---
Bed Bath & Beyond is North America's leading shopping Headquarters for students attending University and College. We offer many free services to help students and their families with their transition to university life - like free shipping to the store closest to their university. We are the largest specialty chain in North America selling bedding, bath products, housewares and home accessories, with over a 1,000 stores. Over the last couple of decades, we've developed and continue to look to develop special relationships with universities across North America with the goal of delivering the best product, prices and solutions for students heading off to University and College.
---
Bath Fitter was founded in 1984 in Montreal, Canada, by Brian Cotton and his two brothers Wayne and Glenn. Their goal was to make it easier and more time-effective for commercial properties to update their old, worn bathtubs. After working in the commercial sector for 3 years, they entered the residential market in 1987. Now homeowners could also benefit from bath Fitters innovative bathtub solution. Today, Bath Fitter products are manufactured in state-of-the-art facilities in the U.S. and Canada. Homeowners and commercial customers can choose from a product line that includes acrylic bathtubs and shower liners, free standing bathtub and shower bases, acrylic seamless walls, domes ceilings, tub and shower doors, accessories and wainscotting. We offer custom solutions to meet you bathroom remodeling needs.
---
KeyLink by BuildingLink®: the complete electronic key security solution.
The system you are using… sort of works, but maybe it's too messy, or maybe it takes too long to find keys in an emergency, or to know which keys are missing and who took them last. Maybe you are tired of the expense of replacing locks when keys are lost. Or maybe it's just not secure enough. You just can't dismiss that nagging, uneasy feeling that someone late at night may have quietly taken a key without authorization and used it for illegal entry.
The KeyLink system is the result of three years of creative exploration, research, intensive design, and top-notch engineering work by the creators of BuildingLink.com, the ultimate integrated platform for residential property managers and their communities.
---
Foliot Furniture is dedicated to providing quality furnishings for the hospitality and professional specifier community. Over two decades of experience in manufacturing and 300,000 furnished rooms throughout North America clearly demonstrate our insight and expertise.
---
---
Canadian Campus Communities (CCC), is a subsidiary of American Campus Communities (ACC), North America's largest developer, owner, and manager of high-quality student housing communities. Today, CCC/ACC manages 189 student communities, totaling more than 122,200 beds. Our experience includes all types of modern facilities: residential, living-learning, apartment style, off- campus, undergraduate, and graduate communities. Services include design consultation, management services (including facilities), market analysis, and housing master planning.
---
University Approved Linens Program!  Residence Linens set the gold standard for Convenience, Quality and Service.  The original Canadian solution for many of the items student's need to make a home away from home.
---
---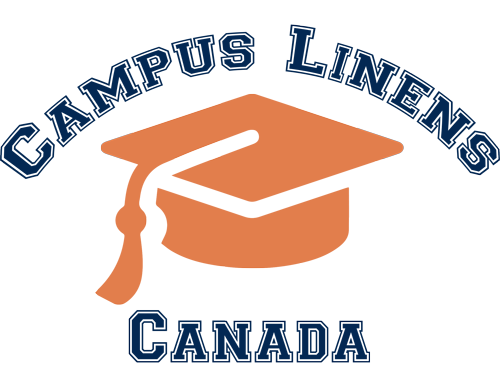 Campus Linens Canada sells online linens to students and also sell a full line of institutional linens to hospitals, hotels and universities.
---
Campus Living Centres was founded in 1989 with the purpose of assisting Colleges and Universities with the planning, design, financing and management of student housing and conference facilities. Our portfolio today is comprised of over 10,000 student beds in buildings we either own or manage on behalf of Colleges and Universities, with several other projects in the planning phase. We are the largest owner and operator of student housing in Canada.
---
The Chapps Room Inspector is an App specifically created for dormitory housing.
Chapps understands that performing dormitory inspections poses very specific challenges.
We know that you have to make sure that the Move-in's and Move-out's run in an orderly manner, and that the rooms are empty, ready for cleaning and repairs on time. It's about maintenance, allocating costs, controlling the in-out flux and much more.
We understand that your inspectors are not really professionals such as; RA's and RD's.
That's why they need a tool that's easy-to-use, fully prepared, and that empowers your inspectors to stay focused, at all times. Give them a tool that helps to enforce dormitory rules & regulations and set-up charges & fines.
That's why we created an App specifically designed for dormitory inspections.
Discover the Chapps Room Inspector and change your ways!
---
Mounts posters and pictures on walls, windows, and most surfaces - BUT leaves no residue or wall damage when removed. Spend your budget on Education, not paint and repairs.
---
Our vision is simple: to create brilliant & inspired appliances designed to fit your space and your every move. We love when a classic and intuitive design surprises with features to keep life organized and easy. We believe that thoughtful design is always in season. We started our journey of inspiration over 65 years ago, and we remain a family-owned business. We began with a humble vision of creating truly innovative products that would offer big product features for small spaces. Now we're thrilled to be the leading refrigeration and specialty appliance company in North America, offering unique and inspired appliances loved by people continent-wide.
---
Wireless network services from Cloud Wifi – wireless Internet Wifi provider for business and consumer: MDU, residential, hotels, hospitals, malls, restaurants, schools and student housing, rural. Wifi hotspots for your private network. Cloudwifi brings you unprecedented wireless network reliability by creating a system which "fixes itself". Our service is unique because our self healing mesh networks use advanced routing protocols to ensure all access points in our network are operating efficiently in conjunction with each other. So no matter what time of the day, or night, your managed wifi service is fast and reliable!
---
---
Akran Marketing is an innovative branding, premium incentive and licensing company that provides exceptional service to the public and private sector, including Fortune 500 clients. Committed to Corporate Social Responsibility, Akran delivers sales promotion, premium incentive, corporate gift, trade show and specialty advertising solutions on target and on time.
---
We are bulding the #1 marketplace and smartphone app dedicated to college and university communities. The platform allows be owners, residence managers and professional accommodation providers to responsibly market vacant beds to travellers to book beds and connect with local experiences.
---
We are CPNA (www.cpnainc.com), a total solution provider for the Hospitality Industry for over 25 years. We provide design services, and all products in FF&E for all dormatory needs, public areas etc.
---
Coinamatic is a privately owned Canadian company founded in 1946. Celebrating over 60 years in business, Coinamatic continues to be known as "Canada's Most Trusted Name in Apartment Services", representing service and payment reliability, a reputation for fidelity, and financial stability. Coinamatic's core business is the supply, service and management of vended laundry in multi-housing complexes. Coinamatic supplies coin and smart card-vended laundry services to nearly 15,000 multi-family residential buildings in 525 communities across Canada serving approximately 1.7 million residents. By far the largest company of its kind in Canada, Coinamatic is the only ISO 9001 certified route operator in North America